Countryside Worker Apprenticeship Level 2
Course Details
Department

Land and Wildlife

Qualification

Level 2

Length

1 Year

Location(s)

York

Course at a glance
An apprenticeship is a job with training. The job must have a productive purpose and should provide the apprentice with the opportunity to embed and consolidate the knowledge, skills and behaviours they need for their immediate job and future career.
Entry Requirements
GCSEs
As a minimum requirement, all new Apprentices are expected to have already have attained L1 Maths & English, equivalent to GCSE Grade 2 (or old GCSE Grade E) or above
Cost for students aged Under 19
Free
For students over the age of 19 please contact us
Course summary
Countryside Workers are the custodians of our rural outdoor scenery. They conserve the environment that makes the English countryside both distinctive and special. They take care of our protected landscapes – National Parks, Areas of Outstanding Natural Beauty (AONB), National Nature Reserves as well as private landed estates, country and, to a degree, urban parks. Typical job titles of roles that successful Countryside Worker apprentices undertake include; Estate Worker, Access Ranger, Maintenance Ranger, Site Warden, Assistant Ranger, Field Operative and Volunteer Leader
Countryside Workers carry out specific environmental and conservation tasks and they will also be clear about how practical conservation work interacts with the productive and recreational use of the countryside, including allied farming (livestock and crop production) and sporting activities (most commonly fishing and shooting) and how these relate to countryside management practices. Countryside Workers will be able and willing to do challenging work outdoors, in a variety of locations, which may be remote, including moorland, heathland, woodland and coast, interact with the public and explain their work as well as undertaking their role all year round in a variety of weathers, both on their own and as part of a team. Their day to day work will include:
• Building and repairing a variety of field boundaries including fences, walls and hedging.
• Improving habitats and woodland to get them in good condition by using a variety of appropriate techniques, including pruning, felling or planting so native flora and fauna (plants and animals) can thrive.
• Surveying/monitoring habitats and flora and fauna to understand species numbers and relate this to relevant habitat management practices.
Key Information
Through your daily work with your employer and your training sessions with the college, you will learn the following:
Knowledge
Conservation: How habitats and vegetation are managed to promote conservation. The different types of management used and which is appropriate depending on the location.
Ecology: Principles behind how our flora and fauna (both native and non-native) live and survive and how this knowledge is used practically when carrying out habitat management work effectively.
The principles of boundary management: Different types of boundaries (hedges, fences, walls) relate to their location and usage; how their management varies depending on the area and their function.
The principles of access management: legal status of a Right of Way and Open Access to the Countryside legislation. Different types of surfaces (aggregate, paving, woodchip, pitching) and furniture/structures (such as gates, bridges, boardwalks, benches, bins) and their suitability for different areas and usage.
Common farming practices: Practical conservation work and farming support each other. A knowledge of the farming calendar, for example, lambing and harvest affects both the timing and the nature of conservation work that is carried out.
Land management: Conservation work complements/interacts with other land management uses such as recreation, game keeping, tourism and estate management.
Surveys: Common techniques which can be used to carry out a range of surveys to help determine the nature of work on habitat or access management in a particular location.
Countryside legislation: Major pieces of legislation that govern the use of the countryside.
Designations: Conservation designations in the UK, for example, National Nature Reserves, National Parks, Sites of Special Scientific Interest and Areas of Outstanding Natural Beauty.
Climate change: The way increased rainfall and higher temperatures impact upon the countryside, conservation practices, habitats, flora, fauna and water levels and how we can go about managing these changes at local/national level.
Sustainability: Understanding environmental best practice and the importance of using products from the local area or from sustainable sources such as wood from Forest Stewardship Council woodlands
Map reading: Navigating in the countryside using a map and compass in areas where satellite navigation is unreliable.
Health and safety: Understanding clearly the risks inherent in carrying out tasks such as building a fence, surfacing a footpath and cutting back vegetation. This should be complemented by knowing how to write risk assessments, carry out manual handling safely and when personal protective equipment should be worn. Equally as important is recognising the potential risks to the public and knowing how to mitigate these.
First Aid: Practical first aid techniques for use in outdoor situations.
Pollution: Environmental impact of conservation work.
Skills
Manage habitats: Using a range of specialist techniques such as coppicing, hedge laying, river/stream bank stabilisation and establishing native plants, using appropriate tools and equipment.
Construct or repair boundaries: Including different fencing types, hedging and dry stone walling depending on the geographic location/landscape and local natural materials.
Construct or maintain access ways: Using aggregate, stone pitching, slabs, bark, concrete or tarmac. This will include the skills to ensure that the path surface drains properly.
Manage vegetation: In a range of different situations.
Construct and /or maintain site furniture: For access and interpretation. For example, bridges, gates, stiles, boardwalks, signs/waymarks or information boards using sustainable materials where possible.
Use a range of hand tools and powered tools: Safely such as hammers, panel saws, levels, drills, strimmers or chainsaws, hold the relevant certification for powered equipment and undertake the routine maintenance of the tools used.
Problem solving: Be resourceful in finding solutions to problems that may arise in day to day work and know when to ask a supervisor for advice.
Identify a range of British flora and fauna: Native to the specific local area e.g. commonly seen birds, mammals, insects, herbs, flowers, trees or fungi to determine the appropriate habitat management needed.
Undertake surveys: Which feed in to site management plans and work plans, for example, survey habitats and species, numbers of visitors, the condition of Rights of Way or structures/furniture.
Write a simple dynamic risk assessment: Be able to use it on site. Use the risk assessment as the basis of working safely.
Communicate effectively: In a range of situations e.g. through face to face interaction, electronic communication, telephoning or presenting to members of the public, contractors, colleagues or landowners.
Behaviours
Enthusiasm
Work ethic
Work constructively
Communication and Behaviour
Flexibility and adaptability
On successful completion of the training period, you will move through End Point Assessment Gateway and be in a position to undertake the assessments required in order to achieve your apprenticeship.
The End Point Assessment will only start once the employer is satisfied that you are consistently working at or above the level set out in the occupational standard, the pre-requisite gateway requirements have been met and that they can be evidenced to an End Point Assessment Organisation.
The End Point Assessor will be appointed by the EPAO and will be entirely independent to the college.
For this apprenticeship the End Point Assessment will include:
Multiple choice exam, usually taken at college
Practical assessment of tasks in your workplace
Professional discussion in your workplace
Your apprenticeship will be graded Fail, Pass or Distinction.
The duration of the apprenticeship is based on a skills analysis and the development opportunities within the business.
The maximum duration for this apprenticeship training period is 12 months, with up to a further 4 months to undertake the End Point Assessment.
This could be reduced where an apprentice holds previous experience.
Individual employers will set their own selection criteria.
As a minimum requirement, all new Apprentices are expected to have already have attained L1 Maths & English, equivalent to GCSE Grade 2 (or old GCSE Grade E) or above
All Apprentices will also be required to work towards L2 Maths & English where not previously attained.
Employers pay for apprenticeship training, where fees are applicable. We will discuss this with your employer when we complete a set-up with them.
The fees charged for the apprenticeship include any awarding body registration costs, all on-programme teaching, assessment and support delivered by the college, support materials, access to college facilities such as the Learning Resource Centre, Student Moodle, and access to wider college student support services where required.
Employers must pay apprentices at least the minimum rate set out by current National Minimum Wage Legislation. This includes payment for all off-job learning and any associated costs such as travel and accommodation.
Click here to find more information about the National Minimum Wage.
Employer involvement
Your employer must enable you to spend a minimum of 20% of your usual work hours undertaking off-job learning. This is defined as learning which is undertaken outside of the normal day-to-day working environment and leads towards the achievement of the apprenticeship. This can include training that is delivered at your normal place of work but must not be delivered as part of your normal working duties, and must be directly relevant to the apprenticeship standard.
Off-job learning could include the following:
– Teaching of theory such as lectures, role playing, simulation exercises, online learning or manufacturer training
– Practical training such as shadowing experienced staff or mentoring, industry visits and attendance at competitions
– Study support and time spent writing assessments/assignments
Your employer must commit to supporting you in the workplace, participating in progress review meetings, providing use of ICT facilities so you can access your e-portfolio and agreeing/ensuring your readiness for the End Point Assessment. They may be required to provide further supporting evidence/endorsements about your performance, which form part of the End Point Assessment.
Further details of the End Point Assessment will be made available to you during your induction.
College input
We will support you through regular Apprenticeship Progress Review meetings with you and your manager, provide well planned vocational training and theory delivery by block release model and support your theory learning in the workplace with a range of learning materials.
This programme is delivered at our York Campus.
York Campus

York is one of the College's two residential campuses and is located just four miles from York city centre. At York we offer a full range of subject areas and levels including Apprenticeships, Level 1-3 Diplomas, Foundation, Top Up and BSc Honours Degrees.
Student Stories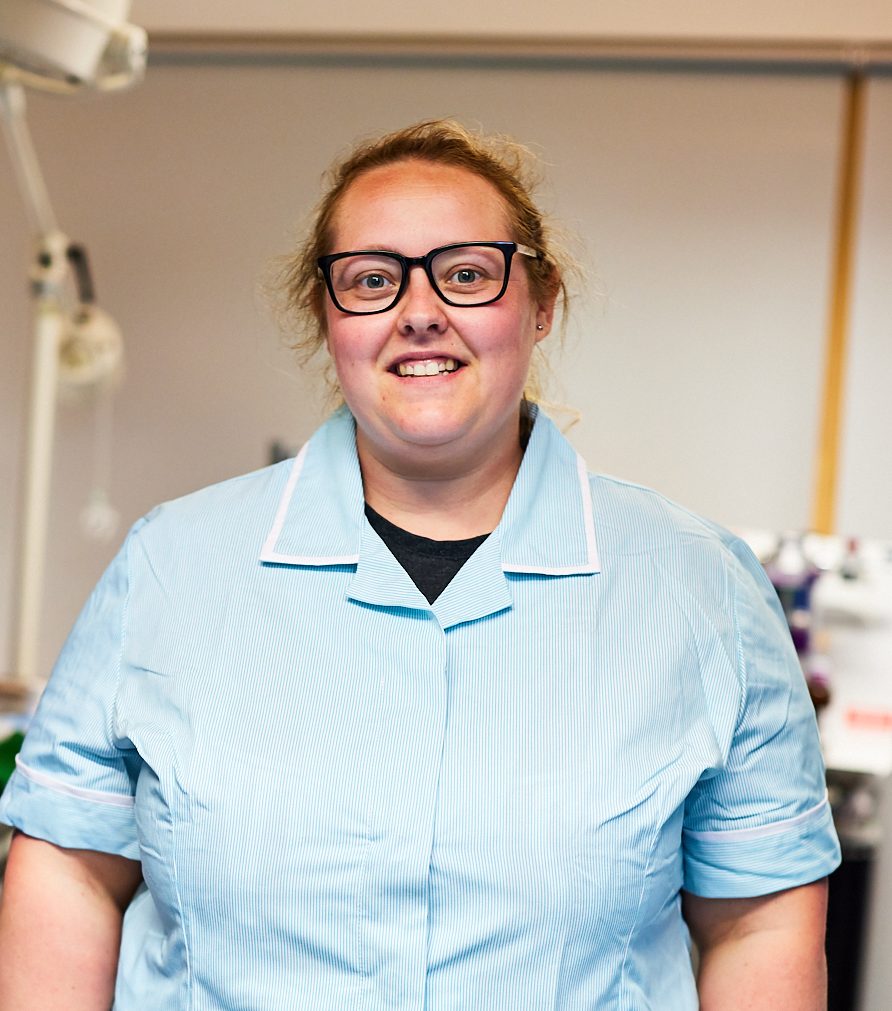 Siobhan's Story
"Askham Bryan College is a fantastic college. It has been a pleasure learning here. All the tutors are willing to go above and beyond to ensure you have the best knowledge possible. I would recommend this college to anyone wanting to become a Registered Veterinary Nurse. "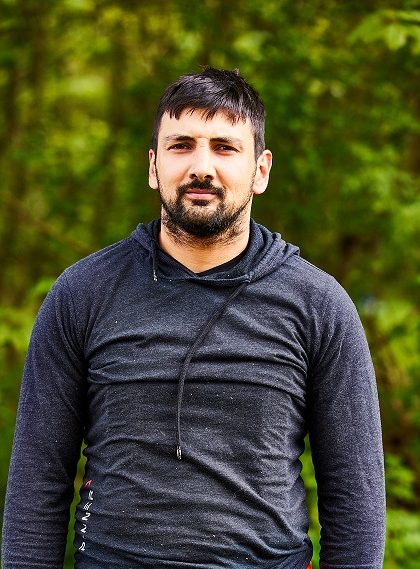 Ryan's Story
"Choosing the level 3 Arboriculture course was a big decision being a 31-year-old self-employed landscape gardener. I am now at the end of my first year and there is no looking back. I have come on leaps and bounds professionally. I have already expanded my business into arboriculture with the skills and knowledge I have learnt. Askham Bryan College has been an eye opener and I've learned skills that I will take through my entire life."