Hire Controller (Plant, Tools and Equipment) Apprenticeship Level 2
Course Details
Department

Agriculture

Qualification

Level 2

Length

1 Year

Location(s)

York

Course at a glance
An apprenticeship is a job with training. The job must have a productive purpose and should provide the apprentice with the opportunity to embed and consolidate the knowledge, skills and behaviours they need for their immediate job and future career.
Entry Requirements
GCSEs
Individual employers will set their own selection criteria.
Apprentices should have or be able to complete Level 1 Maths and English, equivalent to GCSE Grade 2 (old GCSE Grade E) or above, plus suitable and relevant employment. Apprentices will be expected to work towards Level 2 Maths and English where this has not been achieved.
Cost for students aged Under 19
Free
for students over the age of 19 please contact us
Course summary
The hire sector for Plant, Tools and Equipment (PTE) offers a service to both commercial and domestic customers. It provides specialist plant, tools, machinery or equipment on short or long-term hire to carry out specific tasks across the construction and other sectors including mechanical, electrical, facilities management and civil engineering.
Customers are usually from the commercial construction and allied industries, with the type of equipment ranging from powered hand tools to machinery such as excavators and loaders up to a tower crane with a qualified operator.
The hire sector employers range from small local companies with fewer than 10 employees up to large national organisations. Some companies specialise in just one equipment type and others offer a range of over 2000 products servicing all commercial sectors and domestic customers.
The Hire Controller is key to the success of their organisation and one of the main points of contact for the customers. They usually report to a Depot Manager who provides support and advice to the Controller on more difficult queries and also work as part of a team which typically includes a depot manager, supervisor(s), maintenance staff and delivery staff.
Hire Controllers will develop in-depth technical product knowledge in terms of operation of the equipment, health, safety and environmental considerations and can advise customers on the right plant, tools or equipment for a job and how to use it. They understand the specific requirements of the sectors in which their customers operate e.g construction site CPCS cards for crane operators.
This apprenticeship is the starting point for those wishing to work directly in the industry. On completion, apprentices can progress to the business management/ Supervisor apprenticeships, where they have sufficient responsibility within their job role.
Key Information
Through your daily work with your employer and your training sessions with the college, you will learn the requirements of being a Hire Controller. The Hire Controller PTE typical duties include:
Providing technical information to commercial construction and domestic customers to help them select and use suitable equipment for the planned activities e.g. Health & Safety in operation, instructions for use, suitability for construction site and project, transportation requirements;
Ensuring equipment for hire is compliant with Health & Safety requirements e.g. PAT testing, inspections and operational testing, plant operator site cards;
Completing contract documentation at both on-hire and off-hire stages including all legal and health & safety documentation;
Processing payments including calculating hire & rental charges (vary depending on domestic or commercial construction clients), damage charges, fraud prevention measures and insurance payments.
Being a central point of information for colleagues in terms of stock control, maintenance, staffing (of driver-operated construction plant) and delivery/collection requirements;
Handling commercial and domestic customer technical enquiries and complaints.
On successful completion of the training period, you will move through End Point Assessment Gateway and be in a position to undertake the assessments required in order to achieve your apprenticeship.
The End Point Assessment will only start once the employer is satisfied that you are consistently working at or above the level set out in the occupational standard, the pre-requisite gateway requirements have been met and that they can be evidenced to an End Point Assessment Organisation.
The End Point Assessor will be appointed by the EPAO and will be entirely independent to the college.
For this apprenticeship the End Point Assessment will include:
Online knowledge exam
Professional interview
Your apprenticeship will be graded Fail, Pass or Distinction.
The duration of the apprenticeship is based on a skills analysis and the development opportunities within the business.
The maximum duration for this apprenticeship training period is 12 months, with up to a further 3 months to undertake the End Point Assessment.
Individual employers will set their own selection criteria.
Apprentices should have or be able to complete Level 1 Maths and English, equivalent to GCSE Grade 2 (old GCSE Grade E) or above, plus suitable and relevant employment.
Apprentices will be expected to work towards Level 2 Maths and English where this has not been achieved.
Employers pay for apprenticeship training, where fees are applicable. We will discuss this with your employer when we complete a set-up with them.
The fees charged for the apprenticeship include any awarding body registration costs, all on-programme teaching, assessment and support delivered by the college, support materials, access to college facilities such as the Learning Resource Centre, Student Moodle, and access to wider college student support services where required.
Employers must pay apprentices at least the minimum rate set out by the current National Minimum Wage Legislation. This includes payment for all off-job learning and any associated costs such as travel and accommodation.
Information about the National Minimum Wage can be found at:
Employer involvement
Your employer must enable you to spend a minimum of 20% of your usual work hours undertaking off-job learning. This is defined as learning which is undertaken outside of the normal day-to-day working environment and leads towards the achievement of the apprenticeship. This can include training that is delivered at your normal place of work but must not be delivered as part of your normal working duties, and must be directly relevant to the apprenticeship standard.
Off-job learning could include the following:
– Teaching of theory such as lectures, role playing, simulation exercises, online learning or manufacturer training
– Practical training such as shadowing experienced staff or mentoring, industry visits and attendance at competitions
– Study support and time spent writing assessments/assignments
Your employer must commit to supporting you in the workplace, participating in progress review meetings, providing use of ICT facilities so you can access your e-portfolio and agreeing/ensuring your readiness for the End Point Assessment. They may be required to provide further supporting evidence/endorsements about your performance, which form part of the End Point Assessment.
Further details of the End Point Assessment will be made available to you during your induction.
College input
We will support you through regular Apprenticeship Progress Review meetings with you and your manager, provide well planned vocational training and theory delivery by block release model and support your theory learning in the workplace with a range of learning materials.
This programme is delivered at our York Campus on Block-release.
York Campus

York is the College's residential campus and is located just four miles from York city centre. At York we offer a full range of subject areas and levels including Apprenticeships, Level 1-3 Diplomas, Foundation, Top Up and BSc Honours Degrees.
Student Stories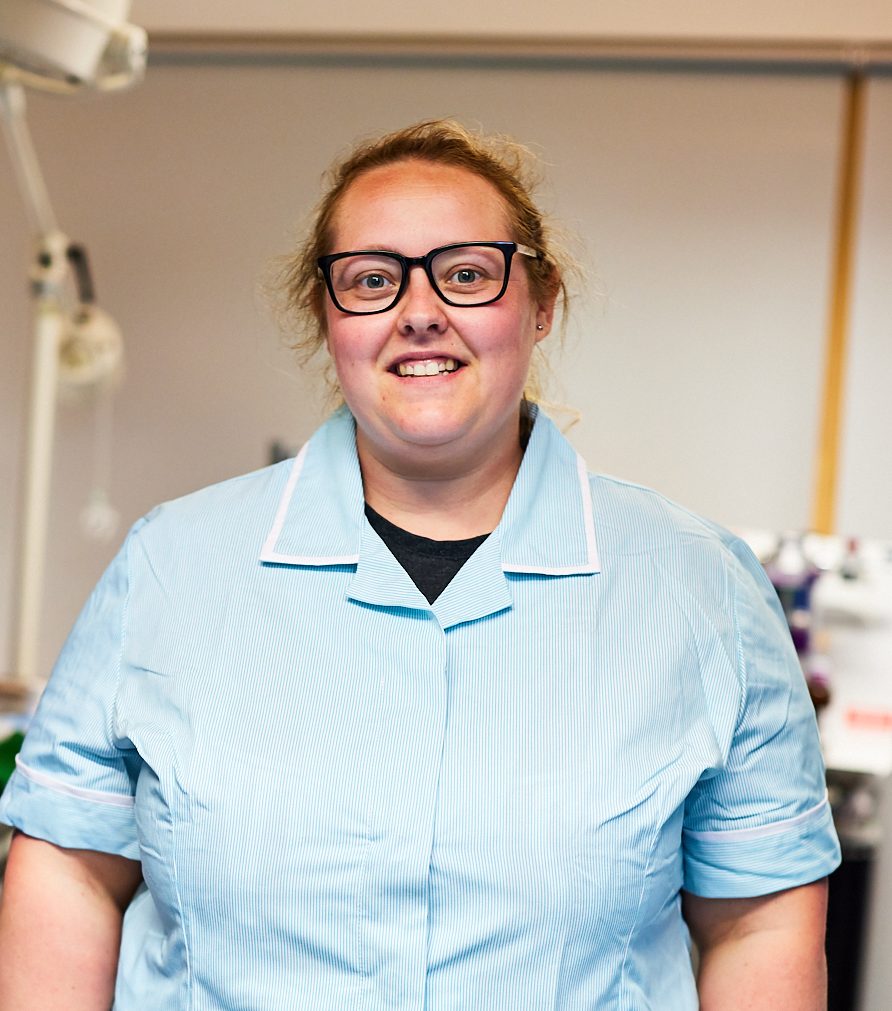 Siobhan's Story
"Askham Bryan College is a fantastic college. It has been a pleasure learning here. All the tutors are willing to go above and beyond to ensure you have the best knowledge possible. I would recommend this college to anyone wanting to become a Registered Veterinary Nurse. "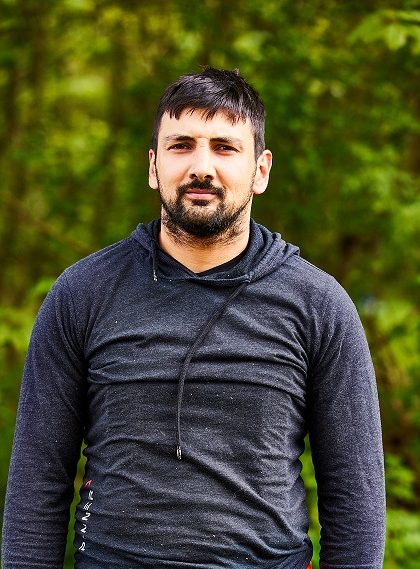 Ryan's Story
"Choosing the level 3 Arboriculture course was a big decision being a 31-year-old self-employed landscape gardener. I am now at the end of my first year and there is no looking back. I have come on leaps and bounds professionally. I have already expanded my business into arboriculture with the skills and knowledge I have learnt. Askham Bryan College has been an eye opener and I've learned skills that I will take through my entire life."