MSc Zoo Management and Conservation*
This is an advanced course for students who want to develop an in-depth knowledge and understanding of Zoo Management and Conservation following degree-level study in a related subject. *Subject to validation for 2023 entry
Course Details
Department

Animal Management

Qualification

Level 7

Course Type

Part Time

Length

2 Years

Location(s)

York

Course at a glance
This is an advanced course for students who want to develop an in-depth knowledge and understanding of Zoo Management and Conservation following degree-level study in a related subject. Final Award: MSc, Intermediate Awards: Postgraduate Certificate, Postgraduate Diploma
Application Information
No UCAS Code for MSc, Students apply direct to UCAB.
Study around your job
2022-23 teaching block dates
Week 1 – 17th October 2022
Week 2 – 16th January 2023
Week 3 – 20th  February 2023
Week 4 – 22nd May 2023
** Dates may be subject to change. Website will be updated regularly with key information.
The MSc programme in Zoo Management and Conservation is open to applicants who are due to graduate or have graduated in a related subject area. Alternatively, you may be employed within the industry with significant experience and would like to develop higher level skills relating to animal wildlife conservation.
You will gain skills to critically assess the role of management, infrastructure, income generation, stock and visitors in zoo environments.
Additionally, the course will prepare you to analyse ecosystems and produce solutions to complex ecological models. You will develop advanced knowledge and expertise necessary to help conserve habitats, species and preserve biodiversity.
This is an advanced course for students who want to develop an in-depth knowledge and understanding of Zoo Management and Conservation following degree-level study in a related subject.
Final Award: MSc, Intermediate Awards: Postgraduate Certificate, Postgraduate Diploma
Additional key reasons to study:
On-site accommodation available during your study weeks.
Assessments are designed in relation to tasks you would be expected to perform in employment.
University Centre Askham Bryan can offer you a flexible way to gain an MSc:
A part time MSc programme delivered over 2 years
Modules will be delivered in four week blocks (4-5 days) at our main York Campus. Each module (with the exception of the postgraduate project) will be studied over a one week block.
There will be four weeks per year which students will be expected to attend.
* Postgraduate student loans, details available at: www.gov.uk/postgraduate-loan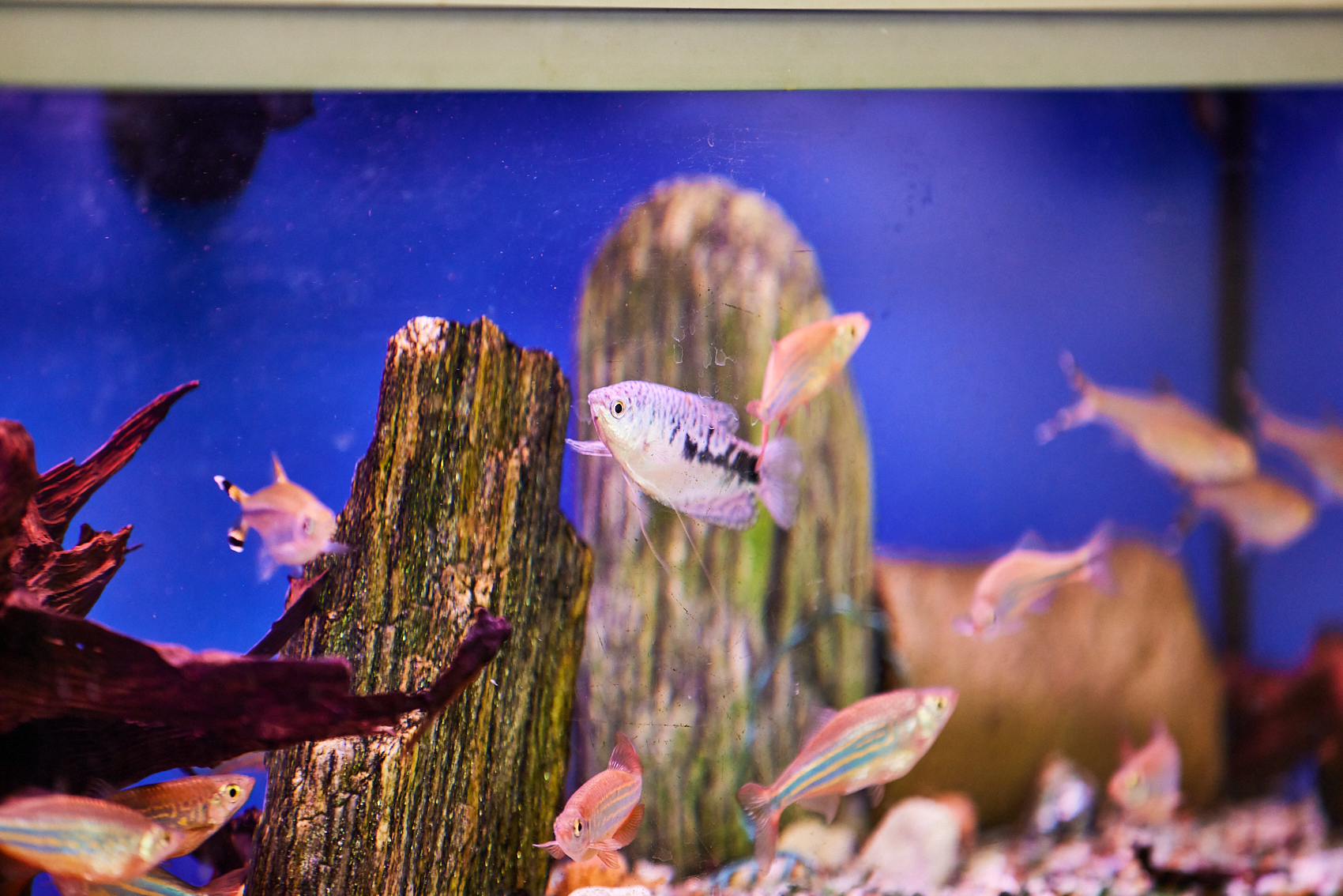 Modules
Modules of study include: 
• Postgraduate Project
This module is designed to allow students to undertake a significant piece of research which will culminate in a written article prepared according to submission guidelines of a chosen tutor-approved journal. Students will choose a research project relevant to their area of study and will involve a literature review, hypothesis-testing, original data collection and analysis of results. Students will develop high-level research and analytical skills and contribute to the existing knowledge base.
• Sustainability Within Zoos
This module is designed to equip students with the knowledge and understanding to promote sustainability within their chosen careers. Moreover, there is an increasing need for zoos to conduct their business in a sustainable way and students will need to equip themselves with the relevant knowledge and analytical tools to be able to assess sustainability options and critically evaluate their impact. In order for zoos to 'meet the needs of the present without compromising the needs of future generations' a generation of zoo employees conversant with the policies and practices of sustainability is vital.
• Research and Analysis
This module will ensure students can produce work that is of a level 7 standard as well as further their skills in quantitative data analysis. Students will gain an appreciation of how scientific research is conducted and reported in their field. Methods of evaluating what students read and how information from the literature is synthesised and assembled to give new insights will be considered. Software to analyse quantitative data will be introduced to the students. Students will be encouraged to find out about statistical tests themselves to continue life-long learning. This will help them complete research projects during their degree and in their future careers.
• Applied Ethology
This module provides the learner with an in-depth theoretical understanding and practical awareness of both non-companion and companion animal ethology and allows them to explore the relationship between these groups of species and behaviour. Learners will develop skills in recording and analysing animal communication.
• Animal Welfare Science
This module aims to allow students to critically think about animal welfare in a range of situations. Students will be asked to identify a range of welfare concerns and to think deeply about the impact these concerns have on the animals and our interactions with them. throughout the module students will assess animal welfare issues and appraise a range of animal welfare assessments that can be used to identify poor welfare. Students will develop their observational skills by implementing a range of welfare assessments on a chosen species, and critically evaluating their usefulness in industry.
• Biodiversity and Conservation
This module aims to facilitate students with critical awareness and evaluation of the threats relating to global biodiversity. Students will critically appraise the connections between the diverse roles of human decision-making and setting conservation aims with particular attention to moral dilemmas and conflict between conservation and development
• Animal Health, Physiology and Behaviour
Students will widen their understanding of the role of animal health and physiology on animal behaviour. Students will explore how common conditions and medical diagnosis techniques influence and contribute to behaviour disorders. Reproductive and Digestive physiology will be examined with a links to the Endocrine and Nervous Systems. A range of different therapies including the role of psychopharmacological intervention in the treatment of common behavioural disorders.
• Ecosystems Analysis
This module aims to provide students with both practical and theoretical knowledge of ecosystems analysis. Students will learn to apply practical knowledge of how to measure and model ecosystem structure and function. Through the field report, students will critically evaluate the diversity of ecosystem functions and expressions across a chosen community. This module is imperative for any student wishing to pursue a career in industries such as; national parks, wildlife, environmental consultancy, construction, forestry etc.
• Management of Modern Zoos
The aim of this module is to demonstrate how management decisions in zoos are evidence-based. Using current zoo-related research, this module will build on, and sometimes challenge, the students' existing zoo knowledge and any experience gained in the industry. Multiple theories will be explored surrounding the latest research that has been carried out on animals ex- and in-situ, as well as research surrounding the human aspects of zoos such as visitors, staff or associated organisations.
Key Information
Applicants would typically have a BSc (Hons) or BA (Hons) at a 2.1 classification or above in a related subject. Applicants with a BSc (Hons) or BA (Hons) 2.2 classification as above, postgraduate diploma in a related subject and/or with relevant industry experience may also be considered.
Applicants who believe they may be eligible for Accreditation of Prior Certificated and/or Experiential Learning (APCL/APEL) will be considered on an individual basis. If you have any queries in relation to entry qualifications, then please contact the University Centre team directly.
Following the completion of this course you may be able to progress to PhD studies.
Or consider careers such as self employment as a clinical behaviourist or trainer, dog school coach, welfare specialist and research officer.
There is no requirement for students to undertake work experience as part of postgraduate study.
However, we would always encourage students to continue their professional development with undertaking experience in their own time.
Assessments have been designed to give students the opportunity of performing tasks that they would be asked to do in employment.
There is a range of assessment methods used, including reports, case studies, presentations and exams. Typically each module involves two assessments.
In addition to tuition fees and accommodation if applicable, students will need to budget for extra costs as part of this course and will be responsible to cover them. Below is a list with approximate cost to help with your budgeting.
Optional course trips £20 – £2000 (Dependant on the trip/tour)
International Trip Opportunities

Our students get great opportunities for study trips abroad to experience some amazing places such as Borneo, South Africa, Bangkok, Tenerife and even sunny South Wales.