Two wins at the Educate North Awards 
8th April 2022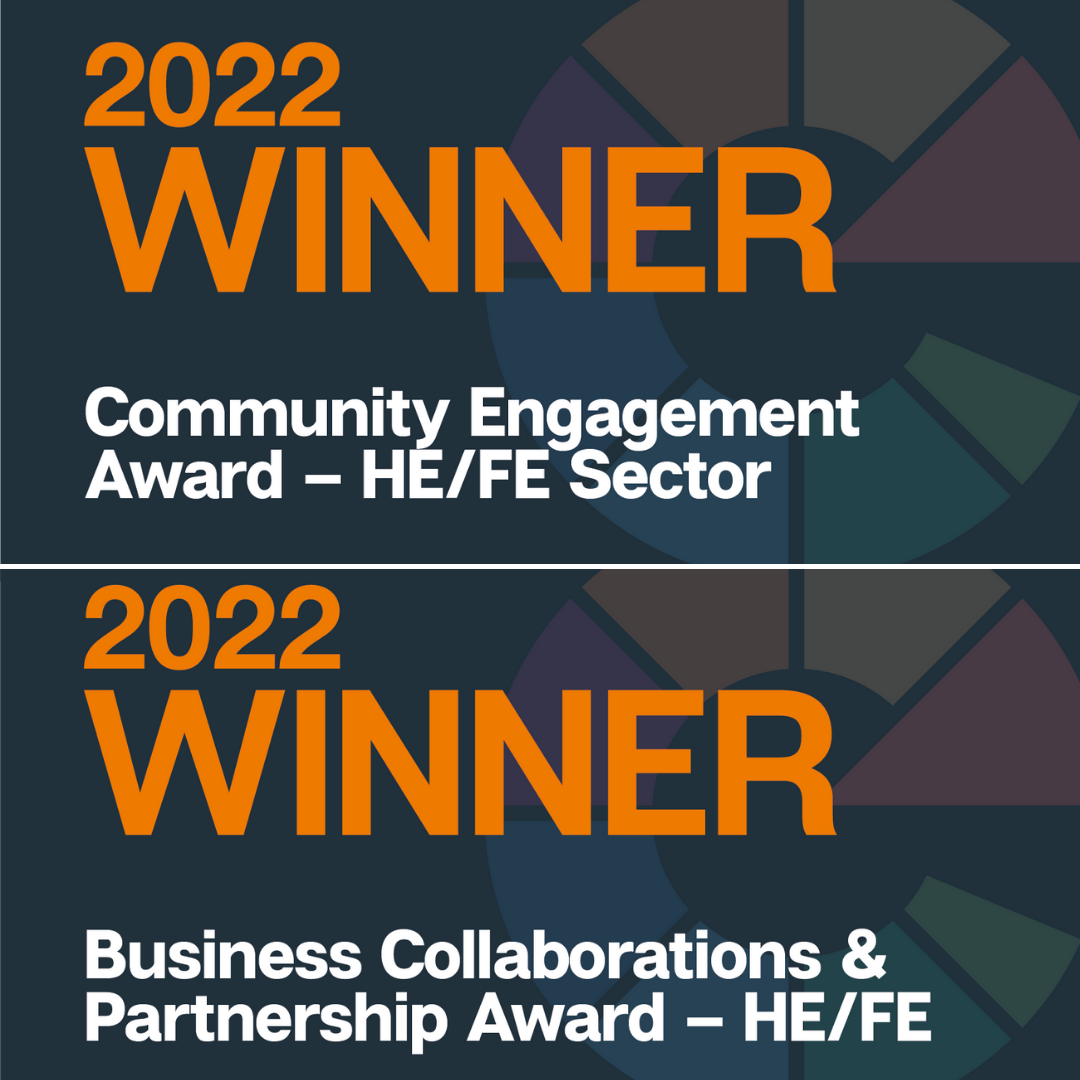 Askham Bryan College wins two awards at the Educate North Awards 
Askham Bryan College won top prize in two categories at last night's Educate North Awards.  Animal Management Team won Business Collaboration & Partnerships Award – HE/FE Sector for its work with Flamingo Land Zoo, and the college's FLEX programme won the Community Engagement Award. The Educate North Awards celebrate and recognise best practice and excellence in the education sector in the North. The event attracted over 300 education professionals from Further and Higher Education institutions from across the North, together with a range of suppliers to the sector.
Tim Whitaker, Principal and CEO at Askham Bryan College says, "We are thrilled to have received recognition for our work at this year's awards – thank you to the judging panel for this wonderful acknowledgement. Also, a special thanks to our colleagues, students, Flamingo Land Zoo and the organisations we work with who help us make these learning opportunities possible."
The College's partnership with Flamingo Land enables its Level 3 students specialising in Zoo Conservation/Management to gain real-life experience at a large-sale commercial zoo. Flamingo Land is one of the most visited animal attractions in the UK, welcoming 1.5 million annual visits and is a member of the World Association of Zoos and Aquariums.  The zoo looks after 140 species of animals, a third of which are classed as threatened and many of which are managed by international breeding programmes.
Askham Bryan College's Flexible Learning (FLEX) programme aims to inspire its students to engage with employment, training, education or socialisation using varied learning strategies with community partners related to the subject delivery at the college. FLEX provision is run as a short course and part-time learning, ranging from eight to 12 weeks with an overall goal to introduce the students back into education, training or employment. The programme provides students with the skills that they can use to improve their options in the future, whether it is to continue in education or to progress straight into employment.
For more information about the Educate North Awards,  please go to www.educatenorth.co.uk.