College Connect: February 2023 Introducing T-Levels
28th February 2023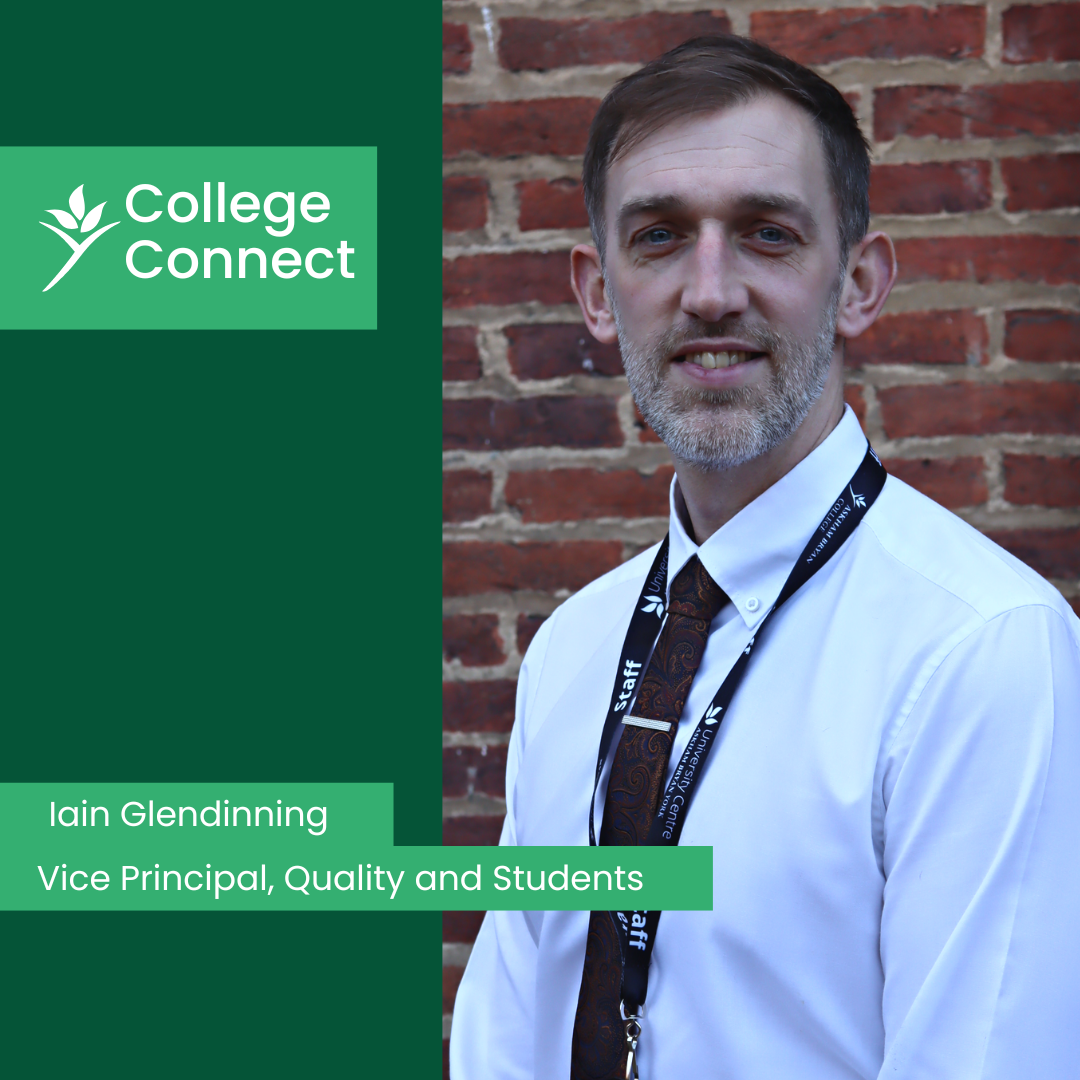 T-Levels: is the future here?
T-Levels are the government's flagship technical qualification, positioned as the alternative to studying A-Levels for anyone wanting to take a vocational or technical route. T-Level courses comprise 80 percent studying at college and 20 percent working with an employer involving 45 days, or 315 hours, of industry placement. The qualification launched nationally in September 2020 and the roll-out of the first land-based focused T-Levels – Agriculture, Land Management and Production – will start at Askham Bryan College this September. With rich resources and solid relationships with land-based businesses and allied industries, the college strongly believes it is well-placed to deliver T-Level qualifications.
Why choose a T-Level qualification?
The qualification is equivalent to taking three A-Levels, or a Level 3 Apprenticeship and achievement on the course paves the way for the next steps. This may be UCAS Tariff points earned for progression to a university degree programme, a higher or degree-level apprenticeship, or relevant skilled employment. Overall, T-Levels stand out from other qualifications as it offers a chance for students to gain valuable work experience and provide the early foundations for their CV.
Being prepared and ready
The college designed Level 2 and 3 'technical' qualifications back in 2018, moving away from traditional vocational, coursework-based qualifications in preparation for T-Level delivery. Our current suite of technical courses requires students to sit externally set exams and synoptic assessments. Students also complete enhanced work placements of at least 300 hours per year through the Government's Capacity and Delivery Fund. This investment supports providers' capacity and capability to deliver high-quality T-Level-style industry placements for students undertaking vocational and technical programmes. It also enables us to develop a highly skilled team of work placement coordinators and a robust process for delivering industry placements, underpinning the college's readiness and transition for delivering T-Levels.
Behind the scenes, the college has been providing support so tutors can make all the necessary measures for our T-Level delivery. This support, informed by the Association of Colleges and the Education Training Foundation, draws upon the expertise of teaching professionals and administrators from all reaches of further education. We also continue to invest in our resources, ensuring we have the latest technology and training so all our students, T-Levels and beyond, affording them the chance to learn the future capabilities of their industries. This includes significant development of our virtual and augmented reality platforms with our Digital Skills Academy and advanced drone technology, putting the college at the forefront of our sector for utilising enhanced learning tools. 
We are ready and continue to move T-Levels forward
It has not been plain sailing for introducing T-Levels, with several delays in developing content and course specifications in the Animal Management, Arboriculture and Equine routes, and a complete stop on the Habitat Management pathway. This creates uncertainty for the college, our teams, parents and particularly students, who are making important decisions about their future. As a college, we will continue working closely with the awarding organisation for land-based T-Levels. We are committed to engaging with students and the businesses we serve to ensure that the qualifications designed are robust and give learners and employers what they need to be successful in their respective careers and industries. 
As one of the largest land-based colleges, we know we have plenty to offer in further education. So yes, the future of technical qualifications is most certainly nearly here.
Learn more about T-Levels at and chat with us at our March 11th Open Event about starting your course this September . To attend, register by clicking here.