The world within horticulture is truly amazing. With the changes in season and new plants coming in and out of flower there is always something new to look at and enjoy. A career in horticulture offers real diversity spanning the disciplines of art and design, botanical sciences, retail/business management, landscaping, growing flowers/plants and vegetables. Your career in horticulture could be anything from a garden designer to a horticultural scientist.
Department Overview
The horticulture industry is growing and is set to contribute almost £42 billion to the UK economy and support over 760,000 jobs by 2030 (Horticulture Week, 2021). With 30 million gardeners and millions more utilising green spaces, the sector is thriving and will be more vital than ever in tackling climate change. We offer our students a unique, green space to learn in. Our 200 acre campus offers all the benefits of studying amongst nature, clean air, wildlife, trees, plants and wildlife. We have over 50 acres of formal gardens and our arboretum contains many rare and unique tree species.
We have an excellent range of courses for you to enjoy and discover at Askham Bryan College, including a suite of RHS courses. Our courses open up numerous educational and career opportunities, whether you're a young person leaving school or looking to take a degree, a career changer, or somebody already working within the industry and looking to extend your current skills.
The College provides the opportunity to study a broad range of specialisms, including practical and theory-based work as well as 'on the job' training. Our students learn about the tools of the trade – both powered and non-powered tools and equipment, in addition to plant identification, pest and disease control, landscape maintenance and construction.
We also offer courses in landscaping and grounds management for sports turf – the perfect course if you're looking to get into sports surface management, leading to a career that has the potential to take you all over the world working on some of the world's greatest sporting arenas.
Our Higher Education level courses have a strong focus on science and management within horticulture, soil science and plant science are fundamental to good horticultural practice and can lead to management and supervisory positions within the industry. Vocational placements are an essential part of our learning provision and give practical, hands-on experience within the industry.
Scholarships and Bursaries
The Student Services Team has more information for students who would like to receive financial assistance during their study with us.
Employer Information
To support learning and prepare you for a career in horticulture, we have fantastic teaching facilities including complex glass houses, arboretums, display houses, numerous sports surfaces, fully equipped design studios and science labs.
The College has access to some of the most prestigious gardens in the UK and there are opportunities for students to be involved with competition show gardens. We are one of the first colleges to have a golf course, featuring an innovative solar powered irrigation system. Our Landscape Construction Centre is managed by the Euro Skills Judge for Landscape Design who has over the past nine years won many prestigious RHS medals and successfully led a team to win silver in the World UK Skills competition.
Partnerships
On-the-job training is a key part of our programmes as it enables you to apply the practical skills you have learned to real-life situations. The Department is very proud of its partnership links with many of the UK's top gardens and some of the most prestigious gardening organisations in the world. These links offer valuable opportunities for work experience, demonstrations, employment and volunteering.
Our students have boasted successful wins at the Earls Court Ideal Homes Exhibition, at RHS Harrogate and at the Harrogate Flower Shows. Key suppliers (which the College has excellent working relationships with) include Marshall's Landscape Products, Makita Power Tools, Fiskars Tools, Johnsons of Whixley, the Royal Horticultural Society and the Institute of Horticulture.
Preparing For Your Course
In preparation for the course you will be supplied with a list of Personal Protective Equipment that will be required to attend the course.
You will also be given a  list of suggested reading material and books, so you can take a look at some of the study topics before your course starts.
Work Placements
As an essential part of their studies our students attend various work placements with numerous organisations throughout the region, giving valuable practical experience and a chance to apply knowledge gained on their courses. Organisations which have taken our students on placement include York Council, Leeds City Council, Scarborough Council, North Lincolnshire Council, RHS Gardens, National Trust, Harewood House, Castle Howard, University of York, Leeds University, York Museums Trust and York Minster
Learning Support
The college offers a range of assistance and guidance through our Assisted Services Team.
Oustanding student experience
We are a specialist land-based provider developing talent for both college and university students
Apply now
Our facilities are better than ever
Lecture rooms
Computer suite
Vast array of glass houses
Outdoor landscaped campus at York
Arboretum
Display houses
Numerous sports surfaces
Design studio
Dedicated science laboratories
Landscaped construction facility
Small golf course for greenkeeping
Dedicated RHS courses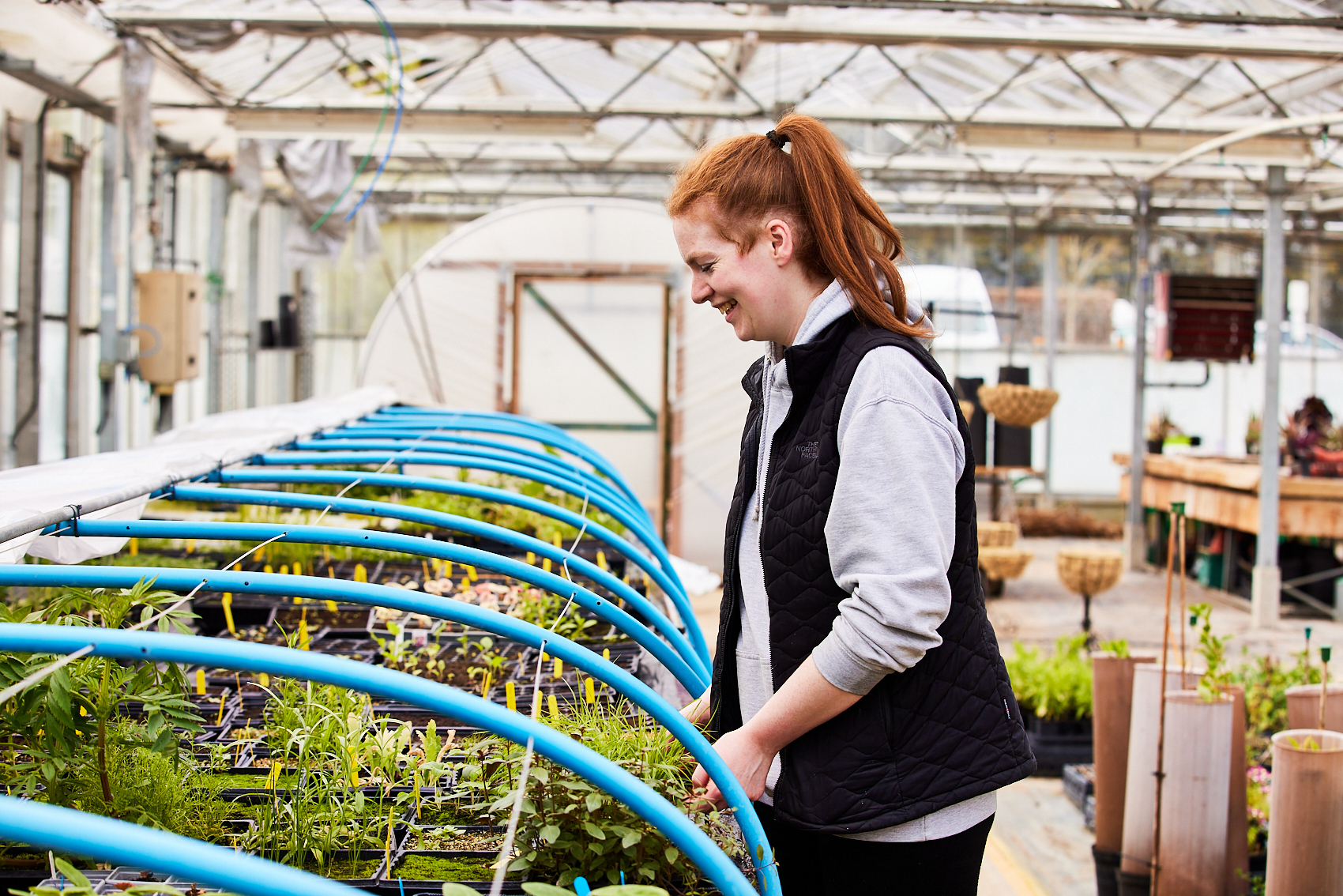 Student Stories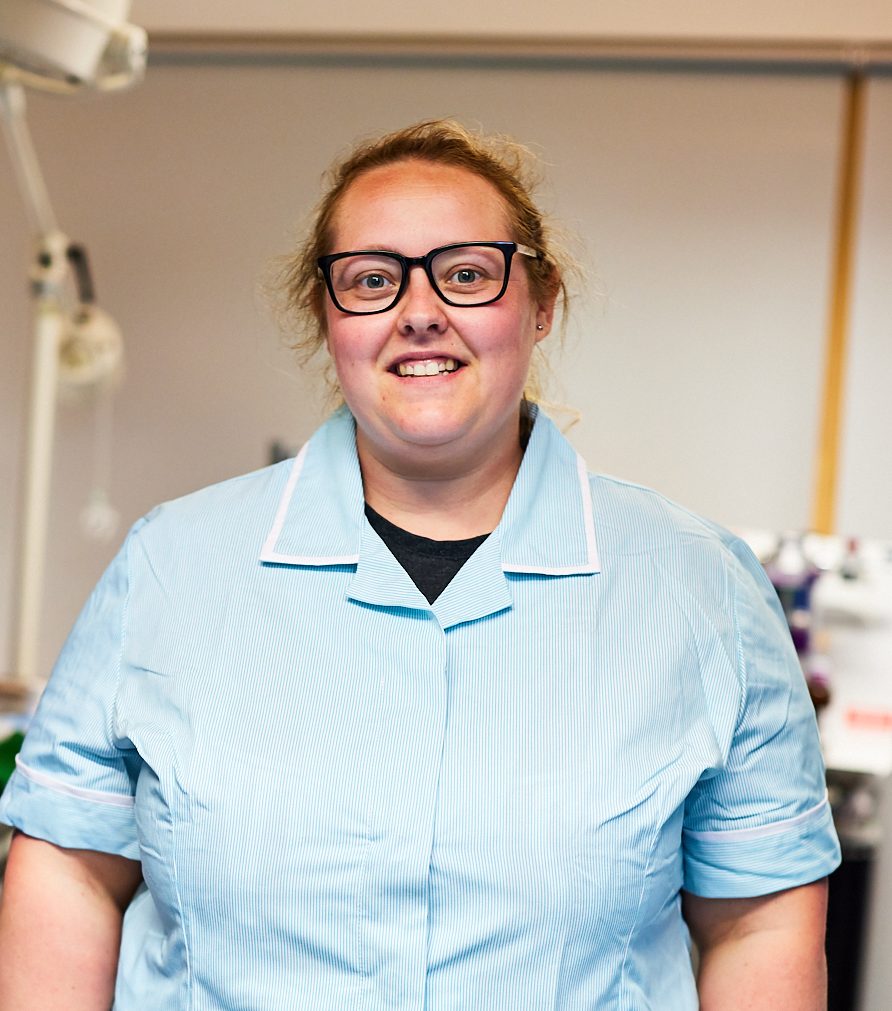 Siobhan's Story
"Askham Bryan College is a fantastic college. It has been a pleasure learning here. All the tutors are willing to go above and beyond to ensure you have the best knowledge possible. I would recommend this college to anyone wanting to become a Registered Veterinary Nurse. "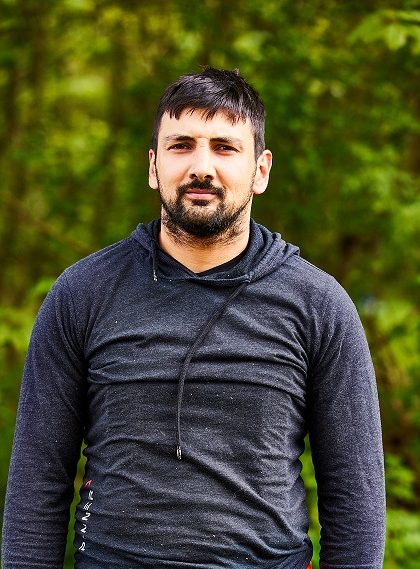 Ryan's Story
"Choosing the level 3 Arboriculture course was a big decision being a 31-year-old self-employed landscape gardener. I am now at the end of my first year and there is no looking back. I have come on leaps and bounds professionally. I have already expanded my business into arboriculture with the skills and knowledge I have learnt. Askham Bryan College has been an eye opener and I've learned skills that I will take through my entire life."