New scheme to ditch single-use cups – Askham Bryan College
14th September 2023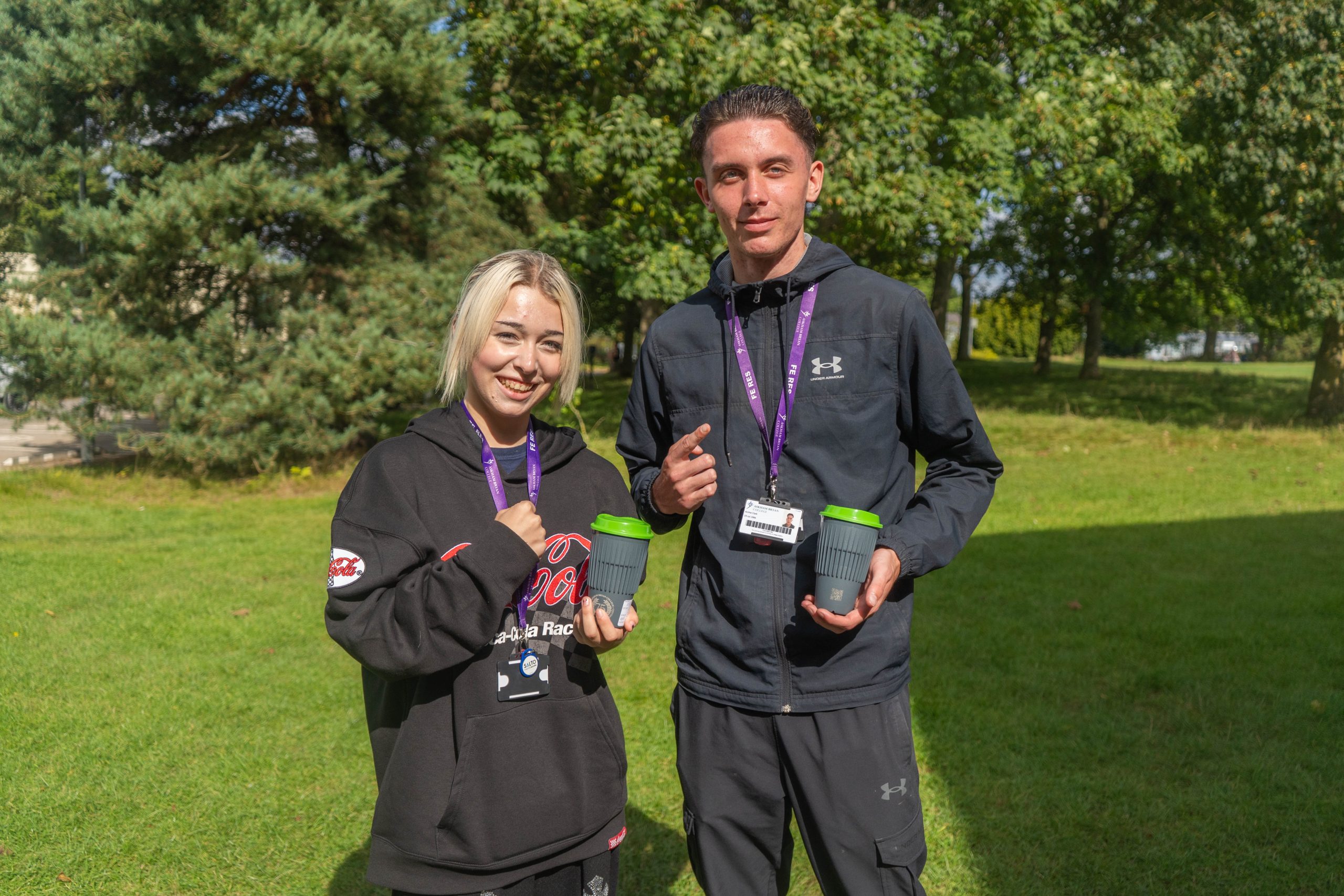 Askham Bryan College students and staff are being urged to support a new scheme by reducing the number of single use drinks cups that are thrown away each year.
More than 3,000 reusable cups will be given to staff and students as part of the College's wider commitment to reducing waste and creating environmentally sustainable campuses.
Every time a reusable cup is used, it avoids another single use cup being thrown away – which reduces waste, saves resources and saves customers money.
The scheme, launching in September 2023, aims to reduce plastic waste and replace single use plastic cups. The reusable cups will feature the College's 75th anniversary logo.
Staff and students will be encouraged to use the reusable cups when buying hot or cold beverages from the College's catering outlets to avoid the 25p levy fee for a single use cup.
Designed and manufactured by Ecups Limited, based in York, the cups are reusable, 100% recyclable as well dishwasher, microwave and food safe and BPA free.
Emma Barbery, Chief Finance Officer, Askham Bryan College, said: "We would encourage students and staff to support the single cup use scheme as part of our wider commitment to look after the environment by reducing waste."
Jon Greenwood, Owner and Director, Ecups Limited, added: "We are proud to welcome Askham Bryan College to our reusable world and to help them celebrate their 75th anniversary." Ecups Limited was formed in 2018 to help education institutions move from single use cups to a reusable option.
This year, the College is celebrating 75 years of providing specialist land-based education and training to students. A year of celebrations with students, staff, employers and other key stakeholders, will get underway from September 2023.